NEWS
Letter To Parents - Non-Licensed Staff Click Here To Access Letter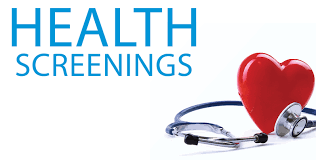 Virtual Health Screenings The Lee County School District is conducting health screenings for the 2020-2021 school year. The screenings are for hearing, vision, scoliosis, height, and weight. ...
SEE ALL NEWS
LIVE FEED

Good afternoon LCSD,
Because many secondary roads are still hazardous in various places in Lee County, the Lee County School District will be closed on Monday, February 22, 2021 for regular onsite instruction. Virtual instruction only will be provided. Instructional staff will continue to teach remotely.
All LCSD staff with extended contracts will be expected to be at their worksite by 10 am.
Stay safe and Warm!
Have a great evening!
Supt. Murdock
6 days ago |
Joseph Sykes

LHS Event Canceled
The 2nd nine weeks award and Heritage programs have been cancelled due to inclement weather conditions.
Dr. Renata Bryant
Lee High School Principal
11 days ago |
Joseph Sykes

Good afternoon LCSD!
Because of the current weather situation, and this week's impending forecast, the Lee County School District will be closed Tuesday, February 16th through Thursday, February 18th. Teachers will provide Virtual Instruction to students, through Friday.

Another notification will be sent out on Thursday evening to announce the final decision for Friday for non-instructional staff.
Non-Instructional Employees with more than a 190-Day to 240-day contracts, that are not able to work remotely due to your position, please contact your immediate supervisor for further direction on make up days.
Be safe and stay warm!
Supt. Murdock
12 days ago |
Joseph Sykes

Good morning LCSD,
Just a reminder that the district will be closed but conduct virtual learning only due to inclement weather. K-12 students will have remote instruction. Please make sure students are logging onto the system today.
Also, some staff is expected to report to work by 10am, if possible.
Stay safe and warm!
Supt. Murdock
17 days ago |
Joseph Sykes
SEE ALL POSTS