NEWS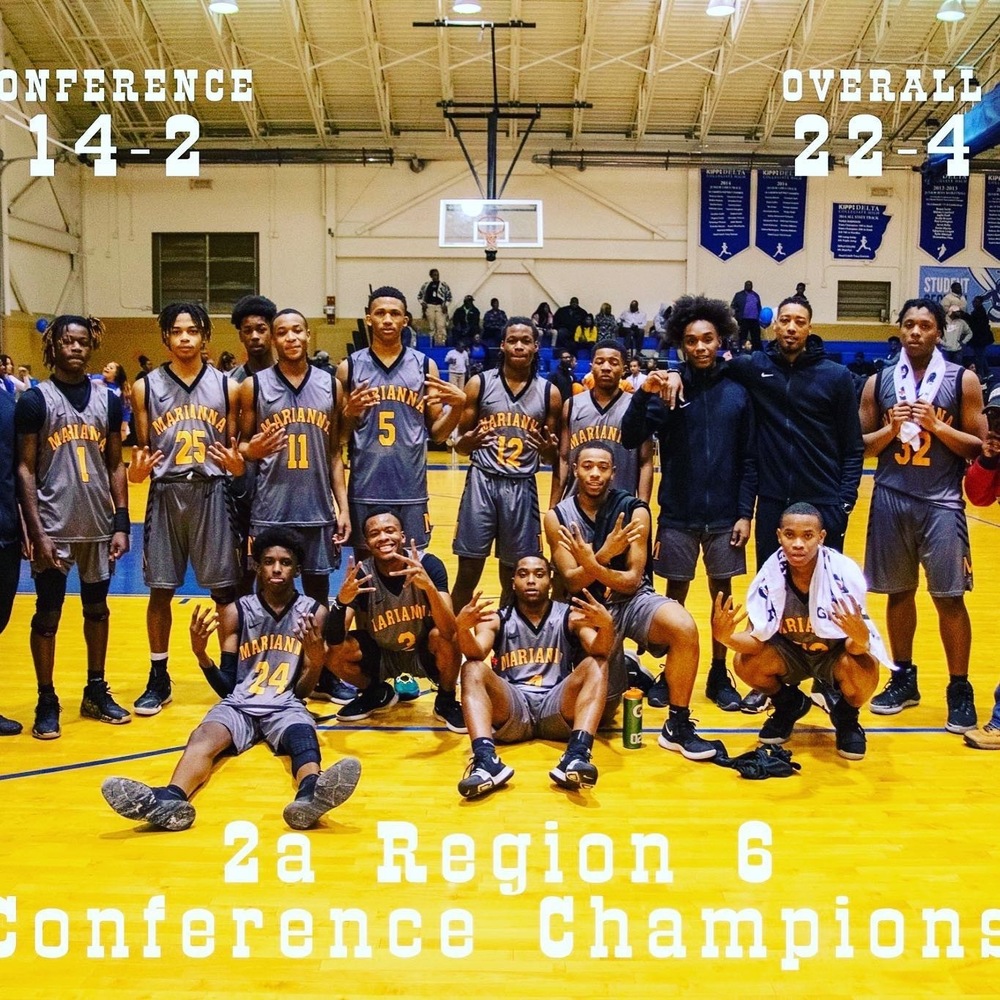 Lee High Senior BoysDistrict 2A Region 6 - Conference ChampionsConference 14-2 Overall 22-4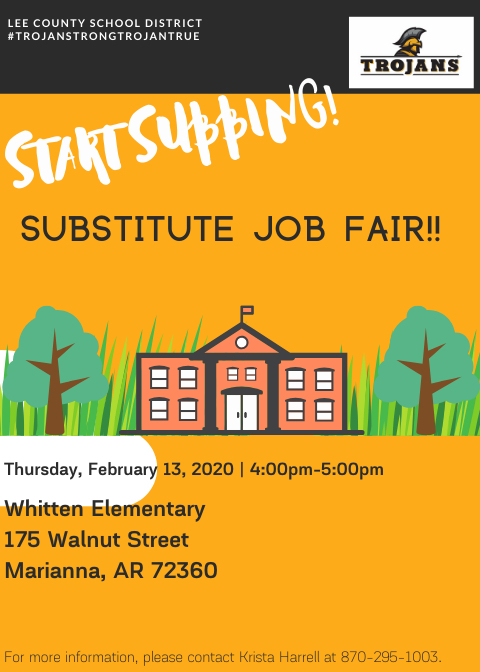 Lee County School District will host a substitute teacher job fair on Thursday, February 13, 2020 at Whitten Elementary, from 4p-5p. #TrojanStrongTrojanTrue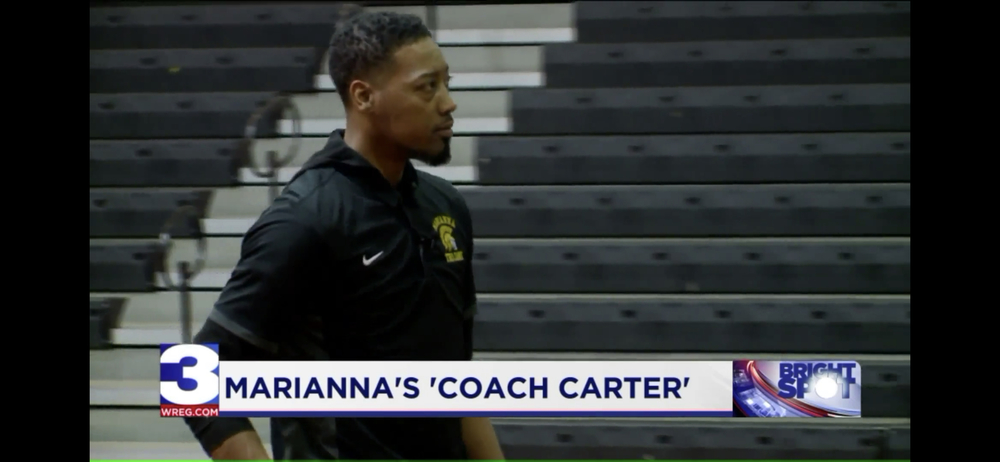 MARIANNA, Ark. — There are many ways to describe Marianna coach Emmanuel Wade. He's vocal, knowledgeable and he's transformed a team that just last season were nicknamed "the bad news...
SEE ALL NEWS
LIVE FEED

To CELEBRATE and SUPPORT our SV Trojans, we will have a community pep rally tomorrow, February 20, 2020 at 2:10pm. We will meet in the High School gymnasium. Conference t-shirts will be available for sale @ $10. We look forward to seeing you tomorrow!
We are #TrojanStrongTrojanTrue
6 days ago |
Krista Harrell

Our SV Trojans reigned victorious last night with a 60-51 victory against Marked Tree. They will play in the 2A Region 6 district championship tomorrow, February 20, 2020 against the Clarendon Lions.
Let's turn their house into OUR house by wearing Trojan conference champion t-shirts. Shirts are available for purchase, beginning today, February 19, at Lee High School for $10. All t-shirt proceeds will go towards the Trojan Athletic Program. We are #TrojanStrongTrojanTrue
view image
6 days ago |
Joseph Sykes

Substitute Job Fair
Feb 13 from 4:00 PM to 5:00 PM
175 Walnut St, Marianna, AR 72360, USA
LCSD is hosting a substitute job fair!
15 days ago |
Lee County School District

MARIANNA, AR | Anyone who knows Mrs. Linda Morgan knows her exceptional and well-respected level of teaching mathematics. Before students were dismissed at Anna Strong Learning Academy for Martin Luther King Jr. Day weekend, the longtime educator felt it incumbent to infuse history with math to her class of budding 3rd graders. The lesson, like all the others, was a hit.
#Classroom
#Community
#Beyond
https://fbwat.ch/1J00uZ6aSZ3X4j5U
about 1 month ago |
Joseph Sykes
SEE ALL POSTS